[vc_row][vc_column css=".vc_custom_1487237383987{margin-top: 0px !important;margin-right: 0px !important;margin-left: 0px !important;border-top-width: 0px !important;border-right-width: 0px !important;border-left-width: 0px !important;padding-top: 0px !important;padding-right: 0px !important;padding-left: 0px !important;}"][vc_single_image image="218″ img_size="full" css=".vc_custom_1487237431398{margin-top: 0px !important;margin-right: 0px !important;margin-left: 0px !important;border-top-width: 0px !important;border-right-width: 0px !important;border-left-width: 0px !important;padding-top: 0px !important;padding-right: 0px !important;padding-left: 0px !important;background-position: center !important;background-repeat: no-repeat !important;background-size: cover !important;}"][/vc_column][/vc_row][vc_row][vc_column][vc_column_text]
ROBIN MADELL
---
[/vc_column_text][/vc_column][vc_column][/vc_column][/vc_row][vc_row full_width="stretch_row_content" full_height="yes" el_class="biography-page"][vc_column][vc_column_text]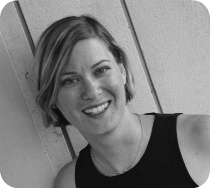 Robin Madell has spent over two decades as a corporate writer, journalist, and communications consultant on business, leadership, career, health, finance, technology, law, real estate, and public-interest issues. She is a contributor to the On Careers section of U.S. News & World Report and serves as a copywriter, ghostwriter, and speechwriter for executives and entrepreneurs across diverse industries. Robin has interviewed over 1,000 thought leaders around the globe, and has won dozens of awards for editorial excellence. She is also author of the book Surviving Your Thirties: Americans Talk About Life After 30 and co-author of The Strong Principles: Career Success.
As part of her coverage of corporate and entrepreneurial issues, Robin has written an extensive range of cover stories, feature articles, case studies, and corporate profiles in business publications. Her published work has been widely quoted in leadership and management books including The Practices of Global Citizenship, Her Turn: Why It's Time for Women to Lead in America, The Leadership Experience, Encyclopedia of African American Business, Encyclopedia of American Women in Business, Secrets of Software Success: Management Insights from 100 Software Firms, and The Principles of Internet Marketing.
Previously, Robin held executive-level writing and communications positions in New York and San Francisco, serving as Vice-President and Managing Director in the creative department at Draftfcb, and as Managing Editor at Cline Davis & Mann. She also served as Director of Communications for Catalyst, Inc., on Wall Street, as Senior Writer for HealthLeaders magazine, and as Senior Writer and Managing Editor at Advanstar Communications.
Robin has also served as chief writer and editor on a number of prominent research studies across many industries—including healthcare, law, and technology—on subjects ranging from flexible work arrangements and adoption to corporate management issues and leadership development strategies.
As a long-time board member of the Healthcare Businesswomen's Association in New York and San Francisco, Robin has been an avid champion of women's career advancement issues. She has developed and moderated forums across many industries on leadership and management issues for women in business and contributed to the book Be Your Own Mentor: Strategies from Top Women on the Secrets of Success, published by Random House. In addition to being a contributor to the On Careers section of U.S. News & World Report and writing for TheLadders, Robin is also a contributing writer to several sites that focus on women's career issues, including FlexJobs.com, career-intelligence.com, and The Glass Hammer. She serves as a Premier Member of Watermark, a nonprofit organization of executive women who have risen to the top of their fields who advocate for the advancement of women in the workforce.
[/vc_column_text][/vc_column][/vc_row][vc_row el_class="work-with-robin-publish"][vc_column][vc_column_text]
WORK WITH ROBIN
[testimonial_rotator id="268″ shuffle="true" paged="1″ prev_next="1″]
get in touch[/vc_column_text][/vc_column][/vc_row]