[vc_row][vc_column css=".vc_custom_1486797784764{margin-bottom: 0px !important;padding-bottom: 0px !important;}"][vc_column_text css=".vc_custom_1486797839615{margin-bottom: 0px !important;}"]
[rev_slider alias="home"]
[/vc_column_text][/vc_column][/vc_row][vc_row el_class="home-section2″][vc_column css=".vc_custom_1486805211161{margin-top: 0px !important;padding-left: 0px !important;}"][vc_column_text css=".vc_custom_1512012786210{margin-top: 0px !important;margin-bottom: 0px !important;}"]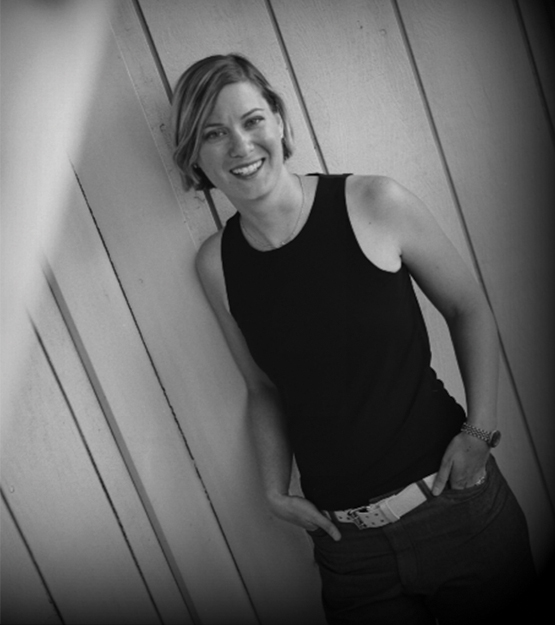 Robin Madell
Focused. Conscientious. Responsive. Succinct.
Robin Madell serves as an award-winning corporate writer, freelance copywriter, ghostwriter, and speechwriter for executives, entrepreneurs, and other thought leaders across diverse industries. In these capacities, Robin writes frequently for C-level execs and senior-level leaders to help them craft their messaging and create a wide range of content, from bylined articles and blog posts to web content, white papers, case studies, press releases, PowerPoint presentations, eBooks, and more. Backed by over two decades of experience in corporate writing, business journalism, and communications in New York and San Francisco, Robin helps her clients over-deliver on their communications goals through laser-like focus on the details that make a difference, taking their marketing messages to the next level in almost any type of deliverable. With a conscientious, responsive, and deadline-driven approach, Robin specializes in creating targeted content not only for individual thought leaders, but also for companies of all sizes and in all stages of development—from Fortune 1000 corporations to startups. Her expertise covers areas including leadership, management, career issues, technology, finance, healthcare, real estate, law, advertising, public relations, marketing, and nonprofits. Robin is a contributor to the On Careers section of 
U.S. News & World Report
, as well as a contributing writer at 
FlexJobs.com
, 
career-intelligence.com
, 
The Glass Hammer
, and the 
Boston Real Estate Observer
. Her work frequently appears on other top business sites including
Business Insider
, Harvard Business Review, Fortune.com, Forbes.com, Yahoo.com. TheLadders, AoL Jobs, and Huffington Post. Robin is the author of
Surviving Your Thirties: Americans Talk About Life After 30
and co-author of
The Strong Principles: Career Success
. Confidential ghostwriting samples and quotes for contract or freelance projects are available on request.
[/vc_column_text][/vc_column][/vc_row][vc_row css=".vc_custom_1487849488167{background-image: url(http://robinmadell.com/wp-content/uploads/2017/02/what-say-1.jpeg?id=362) !important;background-position: center !important;background-repeat: no-repeat !important;background-size: cover !important;}"][vc_column el_class="home-section3″ css=".vc_custom_1486811217581{padding-top: 0px !important;}"][vc_column_text css=".vc_custom_1494838864975{padding-top: 0px !important;}"]

[testimonial_rotator id="90″ speed="2″ shuffle="true" paged="1″ prev_next="1″]
[/vc_column_text][/vc_column][/vc_row][vc_row full_height="yes" el_class="home-section4″ css=".vc_custom_1487862083094{margin-bottom: 0px !important;background-color: #ffffff !important;background-position: 0 0 !important;background-repeat: no-repeat !important;}"][vc_column][vc_single_image image="133″ img_size="large" alignment="center" css_animation="appear" css=".vc_custom_1487865500763{padding-top: 0px !important;padding-right: 0px !important;padding-bottom: 0px !important;padding-left: 0px !important;}"][vc_custom_heading text="WORK WITH ROBIN" font_container="tag:h2|font_size:48|text_align:center|color:%23020202″ google_fonts="font_family:Raleway%3A100%2C200%2C300%2Cregular%2C500%2C600%2C700%2C800%2C900|font_style:400%20regular%3A400%3Anormal" css=".vc_custom_1487866510154{padding-top: 0px !important;padding-right: 0px !important;padding-bottom: 0px !important;padding-left: 0px !important;}"][vc_column_text]
[testimonial_rotator id="268″ shuffle="true" speed="2″ paged="1″ prev_next="1″]
[/vc_column_text][vc_btn title="GET IN TOUCH" style="outline" shape="square" color="black" size="lg" i_icon_fontawesome="fa fa-envelope" link="url:http%3A%2F%2Fwordpress.metizcloud.com%2Frobin-madell%2Fcontact%2F|||" add_icon="true" css=".vc_custom_1487865832457{margin-top: 0px !important;margin-right: 0px !important;margin-bottom: 0px !important;margin-left: 0px !important;padding-top: 0px !important;padding-right: 0px !important;padding-bottom: 0px !important;padding-left: 0px !important;}"][/vc_column][/vc_row][vc_row full_width="stretch_row" content_placement="middle" css=".vc_custom_1495188424700{padding-top: 225px !important;padding-bottom: 225px !important;background-image: url(http://robinmadell.com/wp-content/uploads/2017/02/2193644ece3cbfc0f88b35b3a34b42a7.jpg?id=399) !important;}" el_class="home_background"][vc_column][/vc_column][/vc_row][vc_row full_width="stretch_row" full_height="yes" el_class="home-section5″][vc_column][vc_column_text]
Recent work
[/vc_column_text][vc_basic_grid post_type="post" max_items="3″ item="119″ grid_id="vc_gid:1512012512794-3b40c924-5227-6″ el_class="home-post-grid" taxonomies="7″][vc_raw_js]JTNDc2NyaXB0JTIwdHlwZSUzRCUyMnRleHQlMkZqYXZhc2NyaXB0JTIyJTNFalF1ZXJ5JTI4ZnVuY3Rpb24lMjglMjklMjAlN0IlMjAlMEFzZXRUaW1lb3V0JTI4ZnVuY3Rpb24lMjglMjklN0IlMjAlMEElMEFqUXVlcnklMjglMjcuaG9tZS1wb3N0LWdyaWQlMjAudmNfZ2l0ZW0tbGluayUyNyUyOS5hdHRyJTI4JTI3dGFyZ2V0JTI3JTJDJTI3X2JsYW5rJTI3JTI5JTNCJTBBJTIwJTdEJTJDJTIwMjAwMCUyOSUzQiUwQSUwQSU3RCUyOSUzQiUwQSUyMCUzQyUyRnNjcmlwdCUzRQ==[/vc_raw_js][/vc_column][/vc_row][vc_row css=".vc_custom_1495113345459{background-color: #23dbcf !important;}" el_class="social_home"][vc_column][vc_column_text css_animation="appear"]
CONNECT WITH ROBIN
[/vc_column_text][vc_row_inner css=".vc_custom_1493009691840{margin-right: 150px !important;margin-left: 150px !important;}"][vc_column_inner width="1/4″][vc_icon type="monosocial" icon_monosocial="vc-mono vc-mono-email" color="white" background_style="rounded" background_color="custom" size="lg" align="center" link="url:mailto%3Arobin.madell%40gmail.com|||" custom_background_color="#000000″][/vc_column_inner][vc_column_inner width="1/4″][vc_icon type="monosocial" icon_monosocial="vc-mono vc-mono-linkedin" color="white" background_style="rounded" background_color="custom" size="lg" align="center" link="url:https%3A%2F%2Fwww.linkedin.com%2Fin%2Frobinmadell|||" custom_background_color="#000000″][/vc_column_inner][vc_column_inner width="1/4″][vc_icon type="monosocial" icon_monosocial="vc-mono vc-mono-twitterbird" color="white" background_style="rounded" background_color="custom" size="lg" align="center" link="url:https%3A%2F%2Ftwitter.com%2Frobinmadell|||" custom_background_color="#000000″][/vc_column_inner][vc_column_inner width="1/4″][vc_icon type="monosocial" icon_monosocial="vc-mono vc-mono-googleplus" color="white" background_style="rounded" background_color="custom" size="lg" align="center" link="url:https%3A%2F%2Fplus.google.com%2Fu%2F0%2F109415702397415048911|||" custom_background_color="#000000″][/vc_column_inner][/vc_row_inner][/vc_column][vc_column][/vc_column][/vc_row][vc_row el_class="home-section6″ css=".vc_custom_1486968026076{margin-bottom: 0px !important;}"][vc_column width="1/6″][vc_column_text el_class="amazon_left"]

[/vc_column_text][/vc_column][vc_column width="2/3″ css=".vc_custom_1486967957706{margin-bottom: 0px !important;}"][vc_column_text css=".vc_custom_1495044122968{margin-bottom: 0px !important;}"]
ORDER ROBIN'S BOOK:
[/vc_column_text][/vc_column][vc_column width="1/6″][vc_column_text el_class="amazon_right"]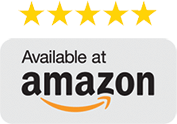 [/vc_column_text][/vc_column][/vc_row][vc_row][vc_column][vc_column_text]
[/vc_column_text][/vc_column][/vc_row]